Regular price
Sale price
Rs. 415.00
Unit price
per
Sale
Sold out
Share
Ah, the perfect mug for the fierce and fabulous ladies out there! This mug is a beautiful blend of motivation and sass, just like the incredible women it celebrates.
The illustration is simple but powerful - a reminder that success comes from within, and that the amazing ladies who sip from this mug are capable of achieving anything they set their minds to.
Whether you're a CEO, a supermom, a kick-ass student, or just someone who needs a daily dose of inspiration, this mug is sure to give you the boost you need to tackle whatever challenges come your way.
And let's be real, who doesn't love a good reminder that they're a total boss?
So grab your mug, fill it up with your beverage of choice, and get ready to slay the day like the badass you are!
Details
- Made with love in India
- 11-Oz capacity
11 ounce (330 ml) capacity of our mugs is just right for a person for regular use at home, office or a coffee shop.
- Microwavable and dishwasher safe
These are ceramic mugs. They are strong and brittle, and can go in microwave and dishwasher.
- Classic printing technology
We use 3D sublimation printing technology to print your design on the mug.
- Glossy Finish
We give the printed designs a swanky glossy finish on these sublimation mugs so that each sip feels gentle on the lips.
Shipping and Delivery 
- Shipping
Under normal circumstances, all orders are printed upon order and dispatched within 3-4 working days of placing them.
- Delivery
Once the orders are dispatched, the delivery timeline ranges between 3-9 days depending upon your location as follows -
Zone A - Within Chennai - 3 days
Zone B - Within Tamil Nadu - 3 days
Zone C - Other metro cities - 5 days
Zone E - Northeast and J&K - 9 days
Zone D - Rest of India - 7 days
Returns and Replacement
We want you to be 100% satisfied with your Muselot purchase.
We offer a 7-day free replacement, if there are any issues with the order, like manufacturing error, printing issues, wrong order delivered, and such. In case a replacement order is arranged due to quality issues, there is no need to send the original order back to us.
To read the full refund policy, click here.
✅ Muselot's 6-point checklist
Free shipping on all orders. Cash on Delivery costs 50 Rs. handling charges.

Safe payments via all credit and debit cards, Netbanking, Wallets like Paytm, PhonePe, Mobikwik, etc. and PayPal®

All orders sent with an Insured and Trackable Shipping service. You get a Tracking number for every order.

Free replacement for quality issues or wrong product delivered within 7 days of the delivery date.

Lost in transit orders resent free of cost. Just contact us if you don't receive the orders post 7 days of the estimated delivery date.

Real humans on our support helpdesk! Feel free to connect with us at support@muselot.com. We reply within 7 hrs.
We use encrypted SSL certificates for 100% security
View full details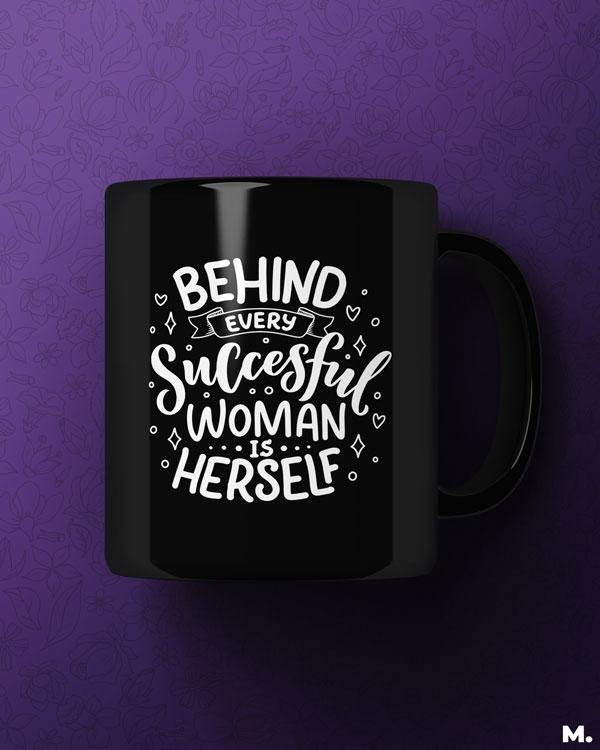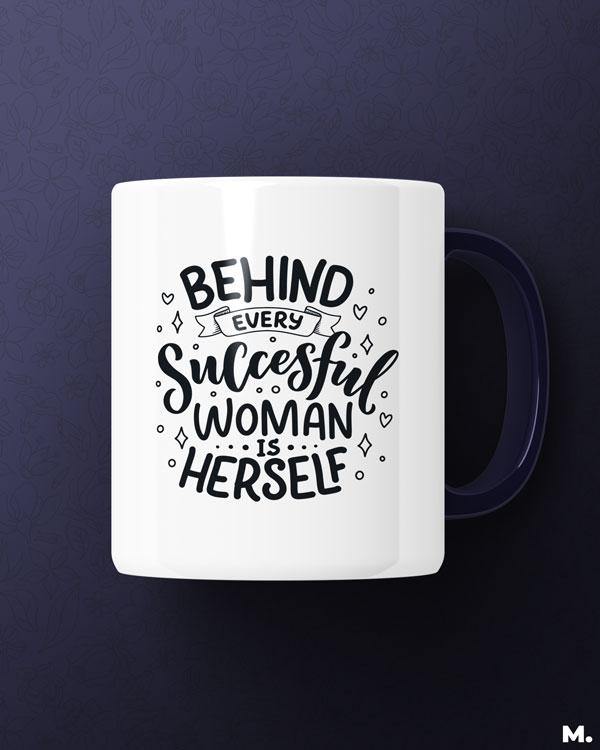 BEST CERAMIC PRINTED COFFEE/TEA MUGS ONLINE AT MUSELOT
Are you a morning person? 
Or do you identify yourself as a nocturnal species?
(I cannot choose, it changes too much)
But, this is one thing I know for sure. I love my tea sessions. Morning, evening or late night they are my sanity's holy grail. And the best part is that I get to sip out hot chai from the best printed mugs with the most creative designs.
If its a morning rush I am trying to beat, or a chill evening where I am watching a Youtube vlog or the late night where I try my best to complete my work, I always know that I have the company of my favorite printed mug (always serving me hot beverages)
By the way, do you also drink cold drinks out of a coffee mug? No? Just me? Okay.
So what do you prefer? Coffee, tea or hot water? (no one is judging) Are you looking for the perfect and creatively designed printed mug (that can inspire and motivate you and bring a lil fun)? You have arrived at the perfect place.
At Muselot, we aim to create special (and comfy) moments out of the ordinary, daily routine of life. We really hope you find the perfect printed mug that matches your vibe and makes your beverage sessions extra comforting. 
Happy Beveraging! (kettle whistles)
When was the first mug made?
Some history facts for you. Before the mug you love took the form it is now, wood and animal skulls were used to drink out liquids. This meant that the need for mug use was realized early on.
Dating back around 10,000 B.C, mugs carved from bone were uncovered from China and Japan. Forward 5000 year later, pottery was the material used for making mugs
Metal mugs made of lead, bronze, gold and silver were made in 2000 B.C. Eventually, around the year 600, the invention of porcelain in China gave the final push for the advancement of mugs.    
What about coffee mugs?
Coffee mugs were in use since the Neolithic Period (3900 - 1700 B.C), but it was not until many years later that coffee was discovered. 
Read the history of coffee to find out how the coffee became a morning staple thousands of years after coffee originated.
Which mugs are microwave safe?
Generally, mugs made from ceramic or glass are microwave safe. Be sure to check for a microwave safe sign before putting any mug inside the microwave.
You'll be glad to know that all our printed mugs are made from ceramic and are ready for the microwave any time. 
What size mug is best?
To answer this question best, I would have to first ask you, how much of a caffeine addict are you? :))
The classic coffee mug is anywhere between 8 to 15 Oz. So, it would all depend on your answer to the above question.
Our printed mug collection offers you the ideal 11 Oz mugs with 330 ml capacity. They are perfect for regular home use, at the office or in any coffee shop. Also, they come with unique prints on mugs.
Is a mug a good gift?
Yes, yes, yes. Personalized and with great utility, a mug makes a good gift idea for any occasion.
And if you like adding some thought into the mugs you are gifting, then our printed mug collection provides a range of cool, funny, sentimental, motivational printed mugs to choose from.
What's best is that they are all microwave safe! Bye, bye cold beverages!
Where can you get printed mugs online?
The perfect printed mug is not as easy to find despite that sea of printed mugs available online. There are just too many websites to choose from.
So, we have carefully crafted our printed mugs to give you the best of utility and creativity. We hope our printed mugs are what you are looking for to have those special moments every time you pick it up to have your beverage. Coffee (or tea) and comfort has never been so in tune!
They say that you can tell a lot about a person from their favourite coffee mug ;)
Are 3D printed sublimation mugs dishwashers safe?
Yes. Basically, sublimation mugs are specialized, glazed ceramic mugs that are made for printing and customizing.
Can you guess who's mugs are dishwasher safe?
Aha! Yes, all our 3D printed mugs are dishwasher (and microwave) safe.
Rest your dish washing worries and pop our printed coffee mugs in the dishwasher so they will be ready for your next caffeine session.
How can you creatively repurpose a broken mug?
Ready to declutter your household items? Repurposing a broken mug is an easy and fun way to begin. Here are five tips you can creatively repurpose a broken mug:
Turn your broken mug into a candle holder

(cue the dinner dates)

Broken mugs can be used as bird feeders

(happy birds, happy life)

Broken mugs as pencil stands? Yes

(always a great idea) 

Running out of flower pots? Turn your broken mugs into one!

(aesthetic on point)

Broken mugs are perfect for plant herbs

(your kitchen garden is waiting)
How are mugs printed?
Five ways that mugs can be printed :
Dye Sublimation Printing

Direct Screen Printing 

Litho or Transfer Printing

Digital Printing 

Pad Painting 
I will be honest here that the 3d sublimation method is the best way to print mugs! Why? Because 3d sublimation technique adds a swanky glossy finish and, better yet, provides a crack free assurance! 
We are happy to let you know that all our printed mugs are printed using 3d sublimation technology, giving our printed mugs a glossy finish and a print that lasts a lifetime.
Which travel printed mugs are the best?
Finding the perfect printed mug is already a challenge. But finding the right mug that suits your personality and is durable is another challenge altogether.
For all you travelers out there, I highly recommend that you check out travel printed mugs. Made from ceramic, they are strong and brittle (to endure your frequent travels). But that's not it, find your favorite print on mugs; one that inspires you and gets your adrenaline rushing for more!
Happy (and safe) travels! <3